Preschools and Day Care Services
The Goddard School 1730 Union Street, Leander TX 78641
Good Earth Day School 10820 East Crystal Falls Parkway, Leander TX 78641
Private Schools
Leander Independent School District
In 1893, the first free public school opened in the new railroad town of Leander. The
Leander ISD
now educates more than
38,000 students
at its
42 campuses
. The district encompasses nearly 200 square miles including parts of northwest
Austin
near Highway 183,
Cedar Park
, and
Leander
.
          Elementary Schools
Parkside Elementary School, Pleasant Hill Elementary School, Rutledge Elementary School, Whitestone Elementary School, Jim Plain Elementary School,  Block House Creek Elementary School, Winkley Elementary School, Camacho Elementary (S.T.E.M.) school and Bagdad Elementary School. 
          Middle Schools
Bernice Knox Wiley Middle School, Leander Middle School, Henry Middle School, Running Brushy Middle School, Cedar Park Middle School, Canyon Ridge Middle School,
          High Schools
Post-Secondary Education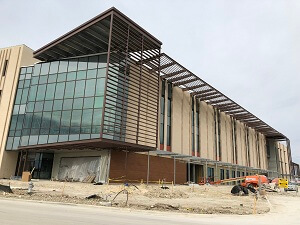 Austin Community College – San Gabriel Campus

In May 2016, Austin Community College broke ground on its new 100-acre, $60 million San Gabriel Campus in Leander. The first phase of construction will include a 106,000-square-foot building for classrooms, offices, the library, a student services area, common areas, and the ACCelerator, a high-tech lab geared to address student needs in mathematics and English.
If you live in the Leander ISD, part of your property tax dollars help pay for Austin Community College, and your family qualifies for the special "in-district" tuition rate intended to make college and continuing education classes more affordable. Students can work towards a 2-year Associates degree and adults often go to ACC to brush up on their career/professional skills or learn a new hobby.
The new San Gabriel Campus will serve one of the fastest-growing areas in the region and relieve crowding at ACC's Cypress Creek and Round Rock campuses. The first phase will open in 2018.