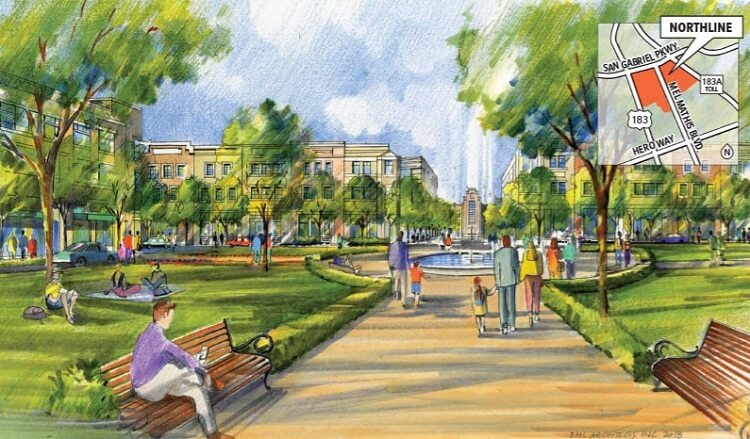 Since 2004, the City of Leander has been planning the creation of a new modern city center. That plan has taken several big steps forward in recent years with the construction of the light rail passenger CapMetro train station, a new Austin Community College campus, and St. David's hospital.
The Northline development, the key feature to creating a walkable downtown community, is now ready to break ground before the end of 2018. In July, Leander City Council approved a $15 million budget for infrastructure upgrades out of what is expected to be a $27 million investment in new roads, parks, and utility lines. Tynberg LLC is the Austin real estate developer who will be building and managing the private side of the new downtown with retail shopping, dining, housing, hotels, and office space.
While the new Leander downtown is still expected to take 10 to 15 years to be complete, it will eventually be worth over $800 million and bring a lot of new local opportunities for Leander residents.